Cork is an excellent choice for eco-friendly promotional coasters as it is a sustainable and renewable resource. This 1/8" thick high-density cork is absorbent and durable. Large enough to double as a hot pad.
Biege

Black

Blue

Bright Orange

Brilliant Green

Brown

Burgundy

Cool Gray

Cyan

Dark Green

Gray

Green

Lavender

Light Blue

Magenta

Medium Gray

Orange

Peacock Blue

Pink

Purple

Red

Reflex Blue

Rose Pink

Teal

Ultra Blue

Violet

White

Yellow

Yellow Gold
Available with custom imprint colors. Add $10.00 per color.
Side 1 (Maximum Two Imprint Colors), Side 2 (Maximum Two Imprint Colors)

Lineart is recommend. Exact color match is not guaranteed. Allow for slight movement between imprint colors. Orientation of the front of the coaster is not guaranteed to match the orientation of the back. Packaged in bulk.

Minimum order of 500 coasters to imprint on side two or add a second color.

Cork coasters are now available with a full color imprint (not available during checkout). Contact Client Services for a full color imprint. Add $.28 per coaster for a full color imprint. Setup charge is $50.

Once we receive an order, we evaluate delivery options. Typically we ship by UPS or FedEx Ground, but if a more economical method is available, we reserve the right to use the best carrier available. For instance, if your order is large and heavy, it may be more economical to ship with a truck line or UPS Freight. If expedited shipping is required, you will have the opportunity to approve all charges before you order goes into production.

We do not ship by USPS.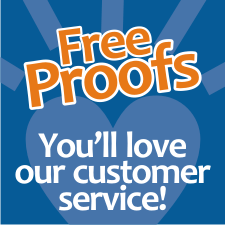 With LovePromos, the order process is easy and painless. When you place an order with us, we'll take care of everything.
Do you need your order by a certain date? Make sure to let us know so that we can verify production and shipping times.
Once we check through the details of your order, we will prepare an art proof for your approval. The art proof and an order summary will be emailed to you. Once approved, your order will proceed to production. Your payment will not be processed until we receive your approval for production.
After your order has been produced and shipped, we will email you the tracking number of your order.
That's it! Now wasn't that easy?
Payment: We do accept several forms of payment including all the standard credit cards including VISA, MasterCard, Discover and American Express. If you would like to pay for your order with your PayPal account, we can do that as well. Want to pay by check? Easy enough. Payment will need to be received and processed before you order can be scheduled for production. If you're a school or government agency, please read this about purchase orders.
Free Proofs: We are happy to work with you. Have questions about your artwork? Just ask. We will provide up to five art proofs at no additional charge.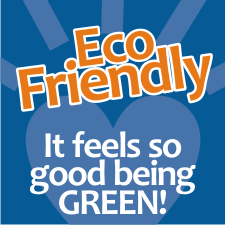 Coasters are recyclable and biodegradable. Cork is environmentally friendly and truly sustainable. Harvesting does not harm the trees and uses no machinery.