Filter Bottles
List Grid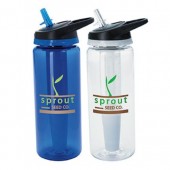 Features Cool Gear's patented filter and freezer stick system. Reduces chlorine taste and other impurities. Filters up to 150 gallons of water. Made from durable Tritan Copolyester.
Learn More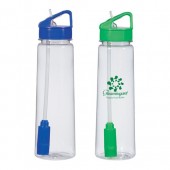 These filter bottles feature an active carbon filter that helps to remove the chlorine taste from tap water. Filter lasts for up to 140 refills. These durable water bottles are made from BPA free Tritan copolyester, and will look great custom printed with your logo.
Learn More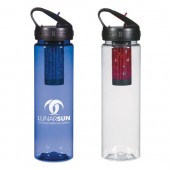 The 25 oz. Freedom Filter Bottles are made in the USA and feature a state-of-the-art filter developed from NASA technology. Removes up to 99.9% of parasites, bacteria and viruses plus taste and odor from tap water. Filter lasts for up to 100 refills. An excellent choice for a custom printed water bottle.
Learn More
List Grid