Plastic Mugs
Plastic mugs are popular promotional items for a variety of events ranging from beer tastings to fundraisers. While many people use them as beer steins, these plastic mugs are great for any cool beverage on a hot day. Customized with your logo or event information, promotional plastic mugs are a great way to promote your business.
List Grid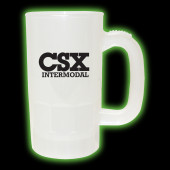 Glow-in-the-Dark Plastic Steins are a fun choice for children's events, festivals and concerts. Features a thumb-grip handle.
Learn More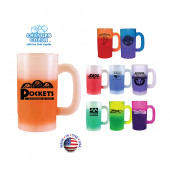 Plastic Mood Mugs are fun promotional giveaways. Just fill with your cold beverage and watch the color change. Features a thumb-grip handle.
Learn More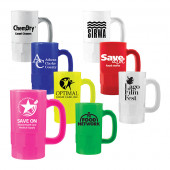 Plastic Beer Steins are an excellent choice for your next event. Available in a variety of popular colors. Features a thumb-grip handle.
Learn More
List Grid

Recommended Uses for Custom Plastic Mugs and Beer Steins
Beer Tastings: Plastic beer steins are perfect for beer tastings and beer related fundraisers. They're safe to use, and an excellent memento of a special occasion.
Carnivals and Children's Charities: Mood mugs are fun for kids and adults alike. Imprinted with your logo and event information, people will be amazed as the mugs change colors when filled with cold beverages. Or try our glow-in-the-dark plastic steins. A festive promotional giveaway.
Special Events: Companies host events year round from ribbon cuttings to fundraisers. And at most of these event, your visitors will need a way to consume beverages. Plastic mugs offer a great way to brand your event with a fun giveaway item.